Yes. As the original owner, you can log into the SNOO mobile app and perform a reset. This will delete your wireless network configuration, all SNOO settings, and mobile connection with SNOO...and allow SNOO's new owner to build their own profile with SNOO. To complete a reset, go to the SNOO app and:
Find the

Setting

icon at the bottom of your device's screen




Under

Devices

, click on

Baby's Profile
Next, select Unpair SNOO to reset and follow the on-screen prompts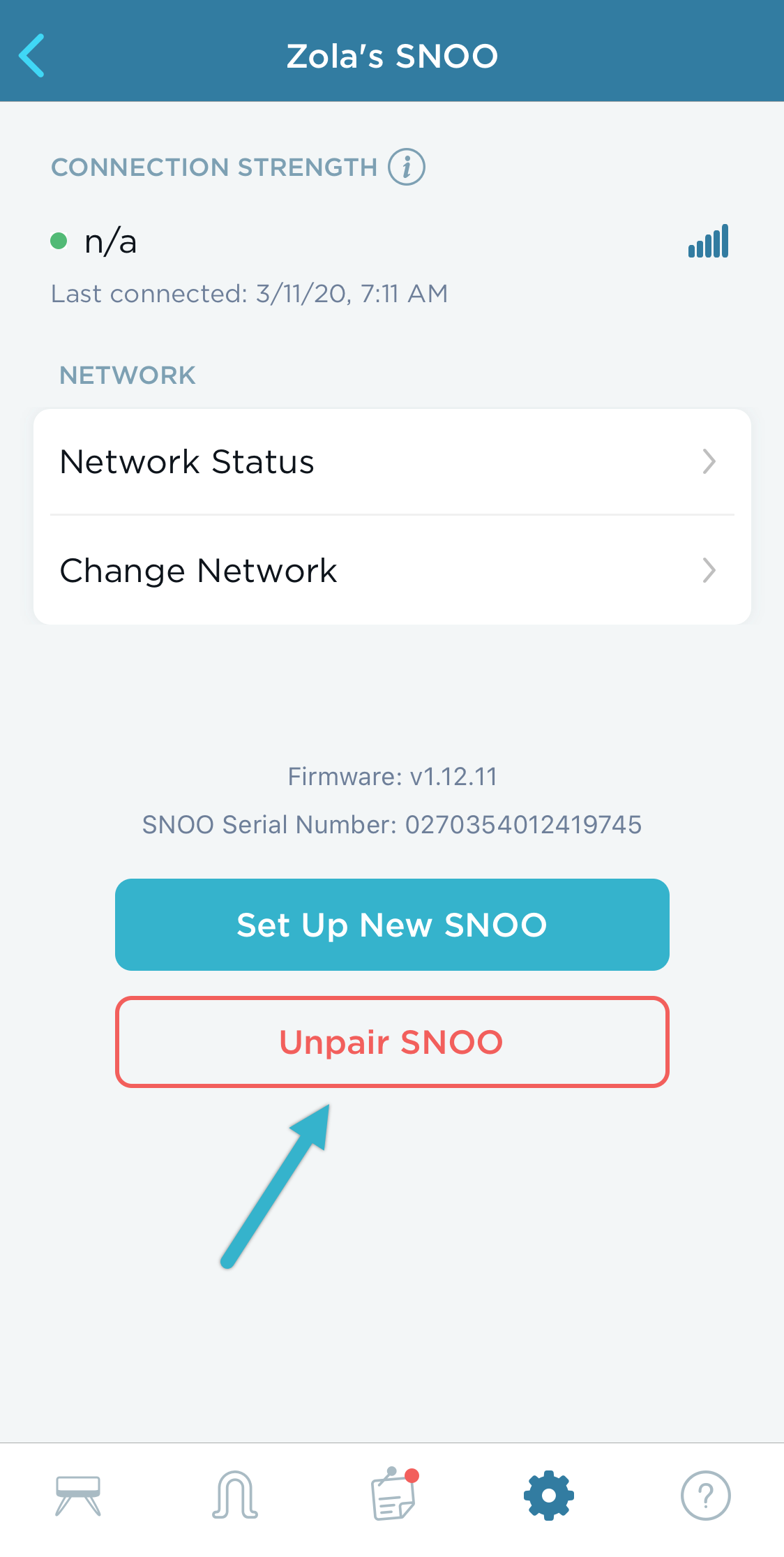 As the original owner of SNOO, your account will not be deleted as a result of the reset. To use SNOO at another time, simply pair SNOO to the app again.
If you're not the original owner and you receive a message on the SNOO mobile app that reads, "This SNOO is already registered to a different account," you'll need to ask the original owner for their log-in credentials.
Please note that the limited warranty is not transferable. Please be sure to review our Limited Warranty on our website for further details.
Our Customer Care team can assist with pairing your mobile device and SNOO or any other product support; don't hesitate to get in touch through our Product support questionnaire.
For all other questions, please click on submit a request for your request to be forwarded to our Customer Care team!